We Helping Schools & Districts Communicate Better
Gorgeous newsletter tools to
streamline school communication.
The License is for multiple users looking to do
their best work — together.
Smore makes it easy for schools and districts to streamline their messaging, and empowers educators to collaborate and communicate consistently.
Management Dashboard
Control your message, see metrics, and track usage.
Custom Educator Themes
Enjoy beautiful, seasonal themes that capture the wonder of education.
Access Anywhere
Create on any desktop, read on any device. Cloud tech for the win!
Unlimited Students & Classrooms
Allow students to create their own newsletters — no email address necessary.

Smore is trusted by more than 20,000 schools and districts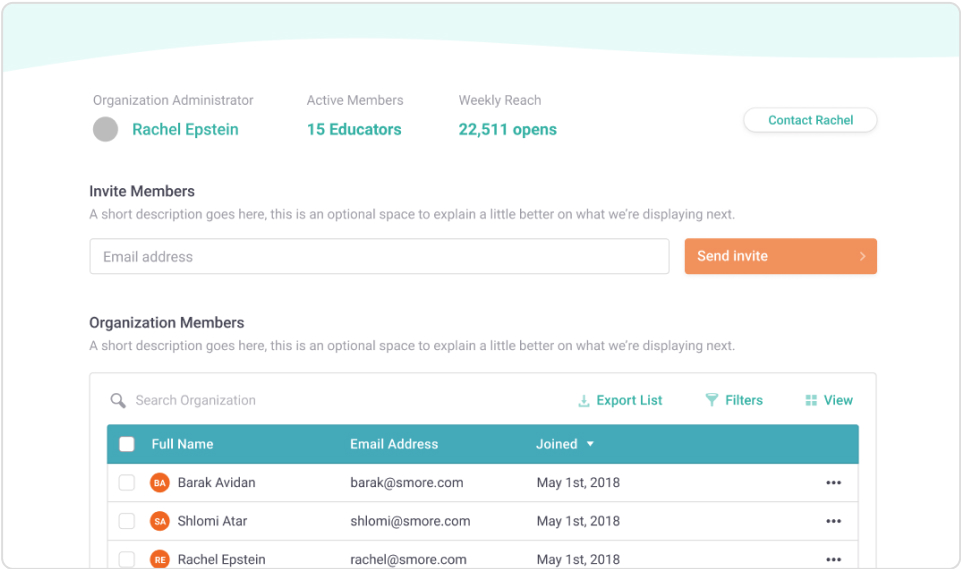 Control
Put yourself in the driver's seat with our cutting-edge Content Management Dashboard.

Administer users on your license, control admin access, track user activity, and more.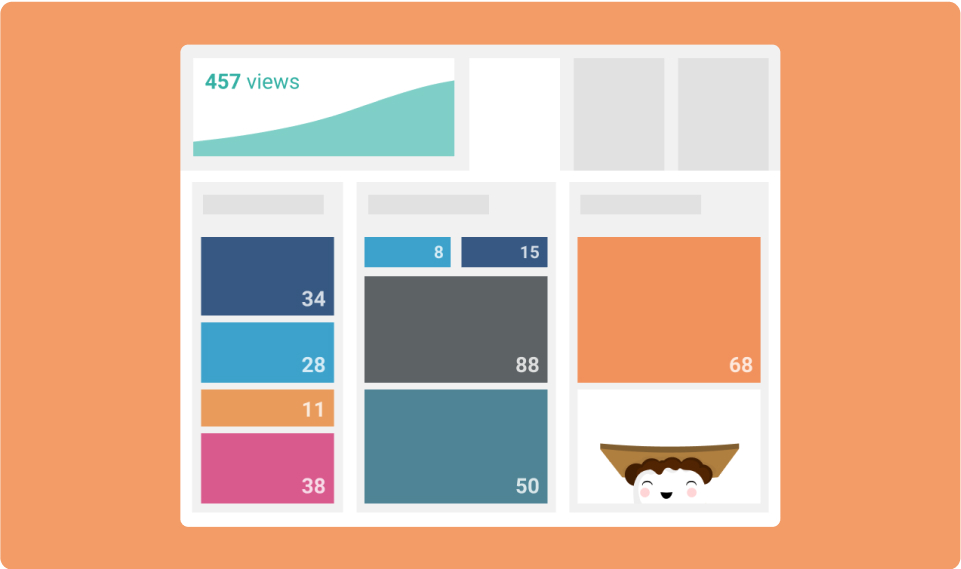 Track
You'll have a wealth of data at your fingertips.

View newsletter metrics, track users and content, understand messaging, and implement best practices.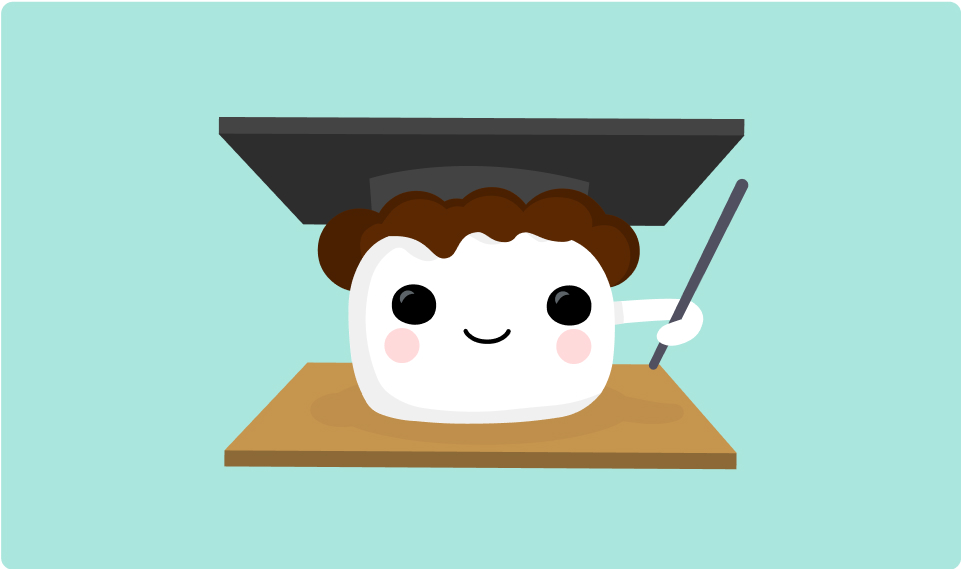 Onboard
Smore Multi-User Licenses are designed with everyone in mind, and it's fast and intuitively easy to start creating gorgeous newsletters.

We also provide a range of onboarding content, including instructional media and how-to videos. Your team will be consistently communicating in no time!

"Life looks wonderful! I love getting to send out my weekly communications."
Bret Domstrand - Principal at Georgetown Elementary